Going Beyond Acupuncture and Herbal Remedies
• Windham, NY •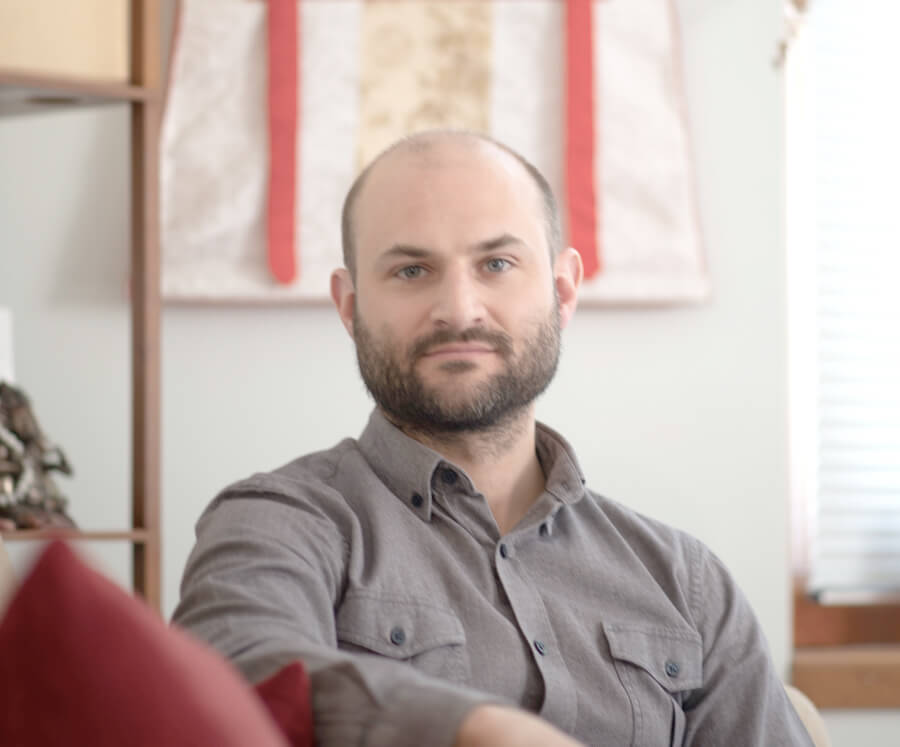 About
This physical medicine is life changing. Chris LAc, Dipl OM, MSTOM, BS, goes beyond acupuncture and herbal remedies, to life transformative treatments and sessions. Chris understands and will treat your injury, your pain, your internal physiology, and will facilitate your metabolic healing and rejuvenation, connecting your physical body and higher consciousness. Having 11 years of continuous private practice, and established great relationships with his clients and patients, Chris is ready to meet and work with you uniquely. He works with all ages and demographics and works with any medically diagnosable condition, or lack of for that matter (healthy individuals as well). Chris's most recent home and office is here in Windham, New York. Chris loves the mountains here.
Learn More.
Patient Reviews
Chris is top notch. There's more to Chris than just having an acupuncture treatment. He has a very healing presence and is very intuitive, kind, and professional. He picks up on subtle energetic needs and spends the time doing extremely thorough work. I have never had an acupuncturist this thorough. His herbs are also very powerful. He has helped me with bad sinus infections and between seasons. Stamford is very lucky to have him, and I will be making the trip each quarter.
Laura Palmer
Amazing (Neck/Back Pain)
I am and was a skeptic however the pain in my neck back and traps was so intense I had to try anything doctor medication nothing helped i took one treatment and something called cupping in 24 hrs I was a new person. Chris is simply amazing. His skill, professionalism and attention to detail are unique in this day and age. I highly recommend to anyone to visit with Chris, simply amazing.
Thomas Gettling
Great Experience (Migraines/Mestrual Difficulty/Digestive Allergies)
I have suffered from severe migraines almost every single day for the past eight years. I have tried almost every medication out there and many had terrible side effects and most did not work for very long, if at all. After a few treatments with Chris my migraines have decreased significantly, and I have not had one for almost a month without negative side effects! He is a skillful practitioner who clearly cares about his patients. I also have had digestive and menstrual issues for my entire life and have noticed vast improvements in these areas as well. I would highly recommend his treatment for skeptics and "believers" alike!
Lauren M
Chronic lumbar pain and pinched sciatic nerve
I have suffered from chronic lower back pain for years and have had some very good acupuncture treatments in Florida and in Northern Virginia. But, I have to say that Chris is by the far the best, most comprehensive and effective acupuncturist that I have seen over the past 3 years. His knowledge is extensive and his ability to treat my condition and alleviate my pain has helped me tremendously. His holistic approach to wellness is a wonderful addition to his skills and his success in treating me. I highly recommend him.
Lisa Byrnes
Chris Grodski Rocks!
He is professional, compassionate and proficient. He maintains confidentiality (I never knew my girlfriend was also seeing him until she told me!), provides extra attention (never hurries me, assures my comfort), explains processes and techniques in detail, and is always patient. Very importantly – his work is effective!
If you were asked to choose between a healthcare provider who is an excellent provider OR has a great bedside manner, you don't have to choose… Chris is both!
Wonderful
When I developed tendonitis in my elbow I needed relief. Chris is WONDERFUL. He's got wonderful bedside manner you can tell he really cares about what he is doing – its not just a job. I've gotten more relief from acupuncture than I ever realized I would or could. I also spoke to him about herbs for my thyroid condition and the formula he gave me has made me feel so much better. I would Highly recommend Chris.
Sue S
Truly Helpful for Shingles
Chris was so knowledgable about the whole body and was extraordinarily in tune to all of my various symptoms during a really painful and difficult time. I attribute the success of my long term healing process to his guidance, recommendations, and treatments.
Lisa
Well Worth Your Time
Chris is amazing! I was nervous about getting acupuncture for the first time and he was so friendly and caring, he quickly alleviated my fears. He is a great listener and takes the time to explain everything he's doing and answer my many questions. HIs gentle, skillful approach and calm demeanor always settle my anxiety. I see Chris for his seasonal treatments and even look forward to the Chinese herbs he recommends for me with each visit. Everything he does (acupuncture, cupping, moxi, or herbs) always makes me feel better and I would highly recommend him to anyone!
C Stephens
The man responsible for getting me pregnant
The man really responsible for getting me pregnant! Ha! No really, his acupuncture and traditional chinese medicine did the trick after being told to go find donor eggs! Chris, I cannot thank you enough!
Barbara Garcia
Excellent pain relief, increased function, and overall well being
As a healthcare professional, the care, explanations, professional care, and effective treatment and pain relief was amazing. Totally beyond expectations, to the point that seeing Chris the day I tore my rotator cuff, decreased my rehab and avoided surgery. His work on my hip and back increased functionality and kept me off pain meds and off the OR table.
Patti B
So much more than expected
I can't recommend Chris highly enough. After a few treatments for shoulder pain I discovered that I was feeling a whole lot better overall as well. A lot of the things I had associated with ageing like morning aches and stiffness were gone. Digestion, sleep, energy levels and focus were also greatly improved. I feel 40 again. Am now on a quarterly, seasonal schedule just to keep things in check and feel so much better than I did a year ago. I've recommended Chris to several friends who have also had terrific results. Five stars, definitely exceeded my expectations.
Rick
Great (Tendonitis/Fatigue)
Chris did some acupuncture on me while he was still in school, he was like a pro. I would recommend Chris to all of my friends if he was in Chicago.
Andrew P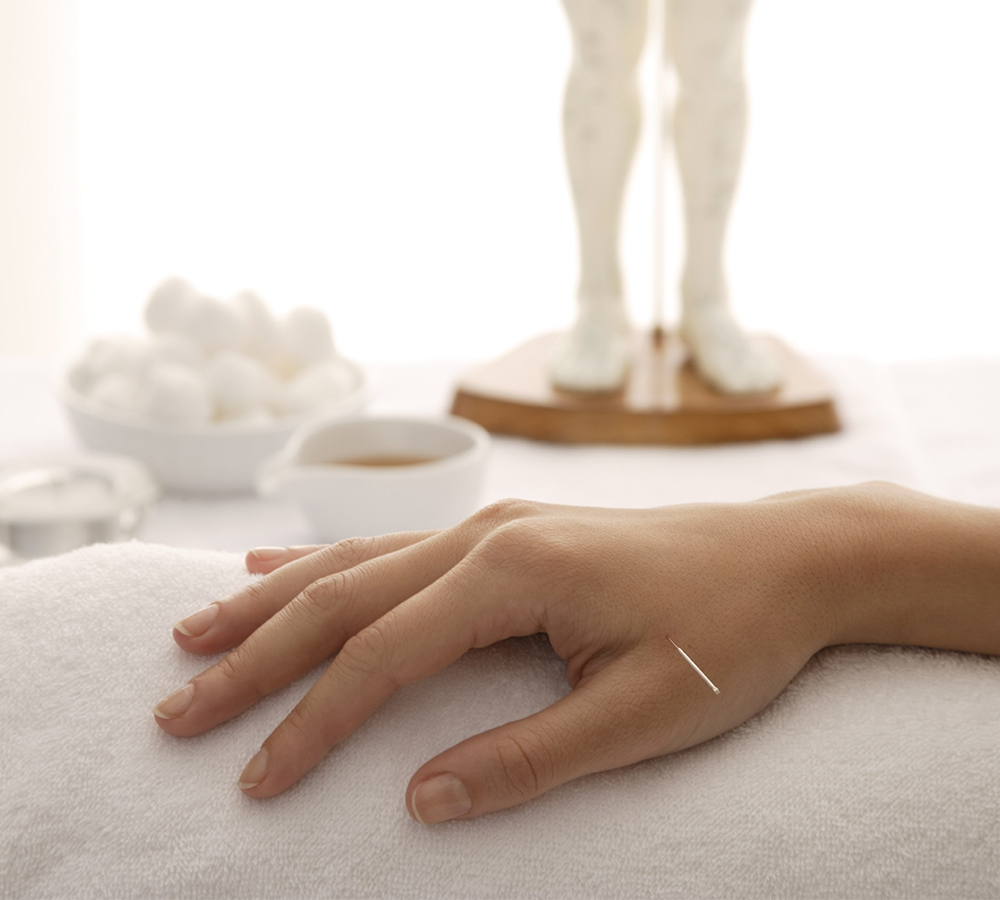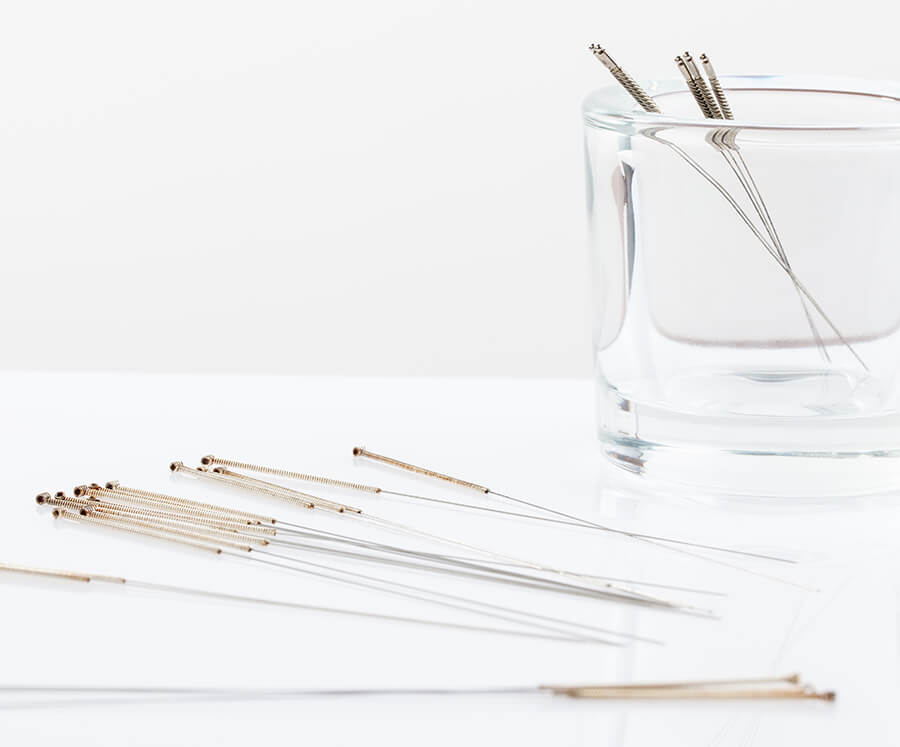 Treatments
Acupuncture with
• Moxibustion
• Cupping
• Tui Na Massage
Herbal Medicines (also for pets)
Reiki
Private Teaching
Meditation
Yoga
Tai Chi-Chuan
The Healing Session
During sessions you will notice an extraordinary level of focus, concentration, and time spent on you as a patient. They are a unique experience that become relaxing and relieving while greatly benefiting the physical body. Chris gets to know you and works with you uniquely. Contact Chris to begin your support today!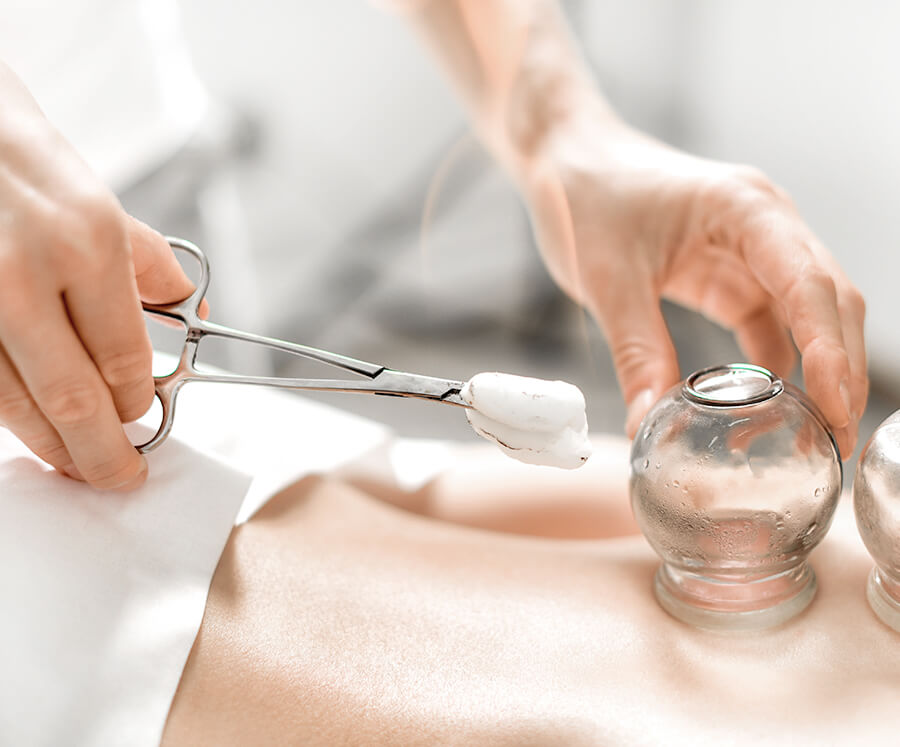 Conditions Treated
Click on each icon to learn more or go here for a list of all conditions we treat.
Acupuncture
Thorough, Comprehensive and Closely Attended Acupuncture for Immediate Life Circumstances as well as Continuous Holistic Health Wellness Treatment Throughout Life and Its Stages.
At the forefront of Natural Health, as well as Preventative Medicine, Acupuncture treats people with Acute or Chronic Conditions with frequent treatment, and also sustains those wishing for an ongoing supportive care on a regular monthly basis to reduce stress, increase energy, promote longevity, continuously heal and improve on ones path of healthiness. Acupuncture is an effective technique used in the healing process of Chinese Medicine. These treatments are relaxing and relieving while benefiting the body physically, emotionally and spiritually. Acupuncture can treat any complaint from pain and stress, to digestive, gynecological, respiratory and skin issues. A very unique experience. Chris practices a very thorough and dynamic style of acupuncture, which creates a holistic and efficient therapeutic experience with optimal results.
Related Articles.
Moxibustion
Used within an Acupuncture Treatment, Moxibustion is a technique often used in order to warm and invigorate acupuncture pointsby burning an herb with healing properties safely on or near the acupuncture needles. This helps strengthen the persons energy or relieve stagnation from the meridians of the body.
Cupping
Used within an Acupuncture Treatment, Cupping is is a very enjoyable and effective way to relieve neck, back, arm, or leg pain. These are suction cups that are applied to the area to pull out any old stagnant energy and blood to allow proper healing of the tissue. Great for upper back and neck stress!! Instant relief! Many Olympians and Athletes have been seen with the Cupping marks, however not painful.
Tui Na Therapeutic Massage
Used within an Acupuncture Session, Tui-Na is the Chinese Medical Massage used for any type of body pain and dysfunction as well as internal disorders as in the Abdominal and Facial massage.
Herbal Medicine
Custom and Individually Hand Crafted Traditional Chinese Herbal Formulas
Chris is an experienced and precise Herbalist, making exact herbal preparations for each of his patients for countless modern diseases and health imbalances. Herbal Medicines can be a hugely effective therapy for many conditions as in Fertility Support, Digestive Disorders, Insomnia, Common Cold and Flu, Fatigue, Stress and Allergies. Herbs are natural medicinals provided by nature in a balanced composition for a natural remedy. Our herbs used here in this Windham, NY and Centerport, NY practice are held to high safety regulations and distributed to thousands of Chinese hospitals, countless American practitioners and 22 countries around the world. Unique herbal formulas, just for you, are available by office appointment, or phone or virtual consultation and Chris will mail the herbs directly to your home or office. Chris can also provide natural herbal remedies for our pet companions, such as supplements for dogs with weak knee and joint health, or digestive problems! Text, message or call to inquire.
Reiki
Through a Gentle Touch, The Universal Healing Energy is Allowed to Flow Through the Patient and Practitioner. Brought to a Deep Relaxation and a Neutral Space, Healing Happens.
A Reiki Treatment creates a natural healing environment by clearing, strengthening and balancing the person and chakras, or energy centers, by allowing the subtle universal energy to permeate through the hands of the practitioner through a soft touch. The Reiki is initiated and conducted by the practitioner gently placing his or her hands in certain positions on the body of the person receiving the balancing.
Peaceful, Calming, Centering Experience
Kundalini Yoga and Meditation Sessions – Public and Private
Meditation and Yoga is what keeps us Clean, Clear, Clear Headed, and Gives Us the Capacity to Live a Happy Life.
Chris is an avid practitioner of Kundalini Yoga and Meditation as Taught by Yogi Bhajan. This is one of the most powerfully transformative and quick acting types of practice. It has the potential to self heal, transform personal egotistic insecurities, raise your level of vitality, increase your energetic capacity, regulate the glands and strengthen the nervous system. This passionately physical and spiritual practice of Kundalini Yoga is meant clear your karmas, and give you a meditative mind so that you may live your day in an elevated state of consciousness, awareness and happiness. Come experience the fast acting transformation of Kundalini Yoga, as taught by Yogi Bhajan. Through dynamic practice of postures, exercises, breath work, meditation and chanting, no two classes will be the same. Raise Your Kundalini Soul Energy and Natural Awareness! Sat Nam!
Chris offers Private and Public Kundalini Yoga and Meditation Sessions. Chris may talk with you privately to establish specific or general goals for the meditation or yoga, either from your expressed desire and/or his assessment after a tongue and pulse diagnosis, integrating the Kundalini Yoga Tradition with Traditional Chinese Medicine. The Meditations and Yoga Sets are selected by Chris from the Kundalini Yoga tradition as taught by Yogi Bhajan, Master of Kundalini Yoga. Sessions may be general or specific, for the physical, mental, and/or spiritual realm to move you through any blocks and onward on your life path. There are hundreds of meditations and sets to explore. In a Session you will practice, as well as be taught the selected meditation or yoga so it can be taken home and practiced regularly.
Tai Chi Chuan
This beautifully slow Chinese art form of postures, movements and deep slow breathing is for your ultimate life balance, health and relaxation. Known as the "Supreme Ultimate" practice in Asia, this form takes about 10 minutes to complete and if practiced every day, health benefits are immense. Almost any and all individuals of different physical ability can practice Tai Chi-chuan from the very young to the very old. Regain your peace and harmony with calming Tai Chi! Call for private sessions or for recent public classes and begin to cultivate your Self!